Most organisations that carry out equipment maintenance have some sort of Planning and Scheduling process in place, ranging from a basic manual card system to an advanced Computerised Maintenance Management System such as SAP, Pronto or Maximo.
This is the first in a series of 3 articles, where we will explore the "Big Picture" systemic issues associated with the overall maintenance Planning and Scheduling process.
The intent of planning and scheduling
Irrespective of the sophistication of the system being used, the intent of Planning and Scheduling work remains the same across all businesses:
Perform the work safely
Perform the work cost effectively
Perform the work with minimal impact on Production requirements
Identify criticality of tasks and risk to business
Align task requirements to labour and materials availability
We have the privilege of working with a wide range of businesses that use a variety of Planning and Scheduling processes. These businesses span a range of industries including:
Mining
Processing Plants
Manufacturing
Government Departments- Federal/State and Local
Utilities
Facilities Management
Health Industry – Hospitals
In working with these businesses, we get to see all manner of issues with Planning and Scheduling process, and over the years we have observed a number of recurring themes.
We have identified four main areas where we commonly see issues arising and describe the symptoms, causes and solutions to enhance Planning and Scheduling in your work area.
These four areas are:
1. People and Training
Aligning people to think alike and to all visualise a common goal is hard enough, and then we then add in the knowledge steps to achieve the desired goal. People are all very different and respond differently to knowledge transfer techniques.
Symptom
No standard formats, everyone doing things differently to each other
No formalised planning meeting structure to engage stakeholders
Poor KPI compliance
Organisation has no formal training for Planning/Scheduling or CMMS being used
Possible Causes
People are trained in different versions or differently configured CMMS
There is no nationally recognised "Planning and Scheduling Course" to allow a novice to become skilled in Planning and Scheduling, it takes time to become proficient at it
People are placed into positions to provide coverage and training is missed altogether
People are in house trained, this can allow bad habits to be determined as "Best Practice" from others who have implemented "workarounds" to achieve results
Some training techniques have the potential to drive people to achieve a KPI result rather than follow a desired process or method. Following the correct process/method should achieve compliance not the other way around.
Movement of people within industry groups – while similar systems/process may be used across same industries, they will always be slightly different.
Companies can be sometimes caught making the "assumption" that job candidates are aware of their systems/CMMS and provide only basic online training.
2. Process
Process is a structured approach and is often a visually represented way of describing a series of steps to achieve a goal. Commonality is the main driver here to ensure everyone replicates the same steps to remove errors. Given this, do we really understand where we fit into a process, some common questions arise when we think of process in a Planning/Scheduling context:
Symptoms
No one fully understands the process behind achieving day to day results
Blurred line of responsibility; Who does what and where does responsibility end?
Poor work order/notification details due to no standards or expectations being set
Delivery of different work packages from same work group
Poor KPI compliance
Possible Causes
Overcomplication of process; Too many times we see a large and complex process to deliver a result that can be achieved using smaller more concise models
Ensure that the desired process has a clear and accountable owner to perform each step in the process; It is very hard to address performance issues with no clear accountabilities
Changes to process's or systems without updating the dependant mechanisms behind it
Lack of clarity around process
CMMS not correctly aligned to process
People are not trained in process or systems
KPI not aligned to process output (Lead and Lag)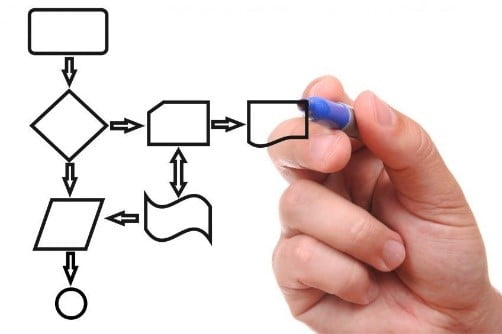 3. Master Data
Master data is the most overlooked aspect as to why we have issues when Planning and Scheduling. Major data review is expensive and requires Specialists/Subject Matter Experts to successfully deliver a perceived change and value to the business. Some key things that affect the quality of data includes:
Symptoms
Continual rescheduling of work due to details being incorrect
Poor KPI Compliance
Master data can be changed by a large group of people without consultation
Master Data change process is so onerous that no one bothers changing when faults are found.
Maintainers complaining about work pack or parts being wrong again
Maintenance plans have delayed times from CMMS called date to when it is executed
Inspection vs found faults is always very low
Possible Causes
Preventive Maintenance Plans are not reviewed regularly
No continuous improvement/job review undertaken at completion of job
Maintenance plans out of sequence or need restarting to correctly align to business needs
Work centre or work unit has not been resourced levelled
Business continually moves Shutdown events that cause restarting of Maintenance Plans
Incorrect strategy assigned to equipment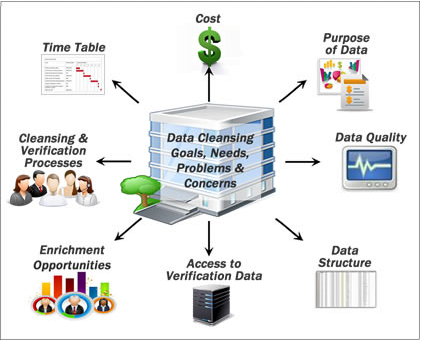 4. KPI Development and Compliance
KPI's are a necessary part of business to measure how they are performing and to alert when they are deviating from a desired outcome. The use and interpretation of these can be a double-edged sword, on one hand they can be a vital piece of business intelligence and on the other hand be used as a "stick" to beat perceived underperforming teams. The former version is the true intent of KPI's and should always be seen as such by management. Some common issues we encounter:
Symptoms
KPI's have no relevance to group trying to affect the result
No understanding of what is being measured and why
No ownership or passion to influence result by responsible work group
Management driving a culture of achieving result at any cost, "A green KPI is not the end goal"
Development of a "finger pointing" attitude when sub results are achieved
Too many lagging and not enough leading KPI's
Possible Causes
KPI's not aligned to measure process adherence underpinning work methods
No one has been trained to understand inputs/outputs of KPI
Lack of understanding of KPI has seen assignment to wrong work group
No formal process to investigate bottlenecking in process
KPI's have been developed with unrealistic expectations of compliance
Lagging KPI is much easier to setup and measure
Solutions
Having noted symptoms and possible causes above, we can follow some simple points that will assist in negating some of the pitfalls encountered.
Ensure training encompasses process to underpin work methods
Define and document process
Align KPI's to measure process adherence
Use RACI to fit processes to your organisation
Use process to identify decision points; Report on decision points
Develop lead KPI measures to warn of deviation from process
Analytical review of breakdowns and faults with a piece of equipment vs the current strategy assigned to it; Are we over or under maintaining the asset?
Ensure there is a continuous improvement aspect to process, this ensures data is reviewed and changed prior to task being performed again
Regular review of resource levelling, particularly after restarting a large number of Maintenance Plans
Ensure Master Data is protected from change by at least a change management process
Train your people in KPI's – What are they measuring and what formula is being used to derived result. If your people can understand "what" and "how" they can then find out "why" when non-compliance is encountered
Develop a culture of using KPI's as business indicators not performance management tools
Formalise a process to immediately investigate bottlenecking in the process that KPI measures
Set your people up for success by making KPI's achievable
I hope that this article has given you some useful tips for better understanding the "Big Picture" aspects of Maintenance Planning and Scheduling. Understanding the high-level items can make your job as a maintenance planner more productive and satisfying, help your organisation to reduce costs and be more effective. If we can help you be more effective as a planner, contact us. Or you may want to consider attending our Maintenance Planning and Scheduling Excellence training course where we give you even more practical tips on how to be a more effective Maintenance Planner and/or Scheduler.