This is the third of our three articles on Maintenance Planning and Scheduling – are we learning the industry lessons? Out first article explored "The Big Picture'' and examined challenges associate with the overall process, people and capability issues, master data and key performance indicators. Our second article delved into the challenges we observe with the scheduling process.
In this final article in the series, we explore the planning process and five of the common improvement opportunities we observe within the planning process:
Quality of the relationship with supply department
Having a robust relationship with supply, particularly procurement and warehousing, is paramount to the planner delivering executable packages of work. Let's face it, it's hard to perform work on a piece of equipment without the required spare parts! Some simple steps to improve the level of engagement with supply are listed below:
A supply representative should be present at all planning meetings to advise of any parts issues prior to job being scheduled. Once imbedded in meeting process, supply can report on any pending parts issues in upcoming scheduling periods.
Rough cut planning and scheduling of work gives visibility to supply of material demands, the further out your planned jobs go the better visibility of parts issues supply will have. This is paramount when we are ordering items with a long lead time.
Be realistic with your requirements, its no use ordering spares for a task next week when the delivery time for the item is two weeks. This behaviour just puts unwarranted pressure on supply and expedition costs to business.
Report any abnormalities in spares quality, delivery times etc promptly to the supply team. Never assume that they are aware of the issue as this may lead to a re-occurrence next time the part is ordered.
KPI measurements for both groups often overlap, with a key element being supply of a spare and completion of task by execution group. There is a very real win-win scenario by enhancing the relationship and working well together – parts are supplied on time and in full, and the work is executed per the schedule … both have met their respective KPI measures! 
Feedback on the quality of planned work
An often-overlooked component of building a quality work plan is a regular review/feedback session of the finished product. Peer review is good as it invokes ownership of the end result by entire workgroup (and sometimes Management, Production. Etc). Some key points to think about:
Do we have authority to change format? Is it a business wide document that requires agreeance from other groups?
Provide feedback at all times not just after a big error or mistake has been found.
Keep the feedback constructive and in relation to plan or underlying process, NEVER make it personal.
Involve all your key stakeholders that are involved in using the final plan.

Supply Chain
Supply
Execution
Production
Management
Use of corrective task lists / standard jobs
The development of corrective task lists / standard jobs is a crucial step in the planning process for both Planning and Execution staff. These items can quickly be assigned to repetitive work interrupt events that cannot have a fixed strategy to manage its sporadic nature. While they are somewhat cumbersome to initially develop the payoffs to an organisation are huge:
Reduces the need for personnel to rescope tasks time and time again.
Identify safety issues that can then be documented in task.
They contain a task duration and all parts needed to fix the item.
Materials required have visibility to Supply (Stores) and can be quantified via usage to actually hold the part as a spare.
Material has been catalogued by supply before adding to Task List.
Can be used when performing budget preparation as they have a known cost to perform work.
Adopt the approach that we will never do a job only once! Develop Task List when job is first discovered.
Reduces Supervisor required input when they are already busy realigning their labour to cater for the interrupt event.
Task Lists can be assigned in CMMS at a TOS/Function Location, Equipment or a General level further reducing errors for job execution.
Utilisation of Task Lists often reduce the risk of performing the task due to the prior work undertaken when developing the items initially.

Planner focused on future work
When working with organisations struggling to get out of 'reactive mode', we often find that the planners are swamped chasing parts and contractors to deal with breakdowns, and are not doing much planning at all. We encourage these organisations to keep the planners focussed on future work, and let the supervisors deal with the breakdown events, possibly providing additional support to the supervisor if warranted by the workload.
The reasons we aim to keep the planner focussed on future work, and let the supervisor deal with breakdowns are many:
Planned work is ten times safer, and one third the cost of breakdown work – so we want to encourage more planned work and less breakdown work.
Planners tending to breakdown events and not producing a good quality plans for the next scheduling period prevent businesses breaking out of the reactive cycle.
Process is deliberately onerous to encourage "Planned Work" as the preferred method. This forces execution group to think outside the box to defer work as breakdown and plan it to be done in accordance with planning process.
Planner/Scheduler is not on site anymore and may be 1000's of kilometres away in a capital city. If new to the role they may not have even visited or seen the site.
Planner/Scheduler are no longer strictly ex-tradespersons with intimate knowledge of task. Most are now dependent on scoping being performed by technical trades prior to planning the work.
Breakdowns are already too late to plan! In a breakdown, you can only react to what you find during the repair.
Don't bother your planner if it's a breakdown or if the job must be done within the next 5 days. Their role is to get ahead of today's problems and prepare for next week's successes.
There is no hard and fast rule but with Safety being paramount to all Organisations it makes sense to insulate the Planner/Scheduler from breakdown events. It then gives the business the best chance to deliver a quality plan for the next scheduling period.
Stakeholder engagement
Planning and Scheduling allows the Maintenance department to perform work safely, cost effectively, and performed at advantageous times for the Organisation. Who needs to be involved and support the Planning/Scheduling process to ensure all the hard work of identification/scoping/planning is not lost when it comes to execution of the task?
Production – Production determines when equipment will be released to perform maintenance.
Integrated Planning – Dependent on size of business there may be a 'Supply Chain' or 'Integrated Planning' department managing the interaction between various sites/functions to optimise overall production. In large organisations, these teams will often dictate equipment downtimes rather than Production.
Procurement / Warehousing – Procurement / warehousing ensures that all required spare parts and (potentially) long lead items are available to perform the work at time dictated by Production or Supply Chain.
Execution Group – The group or work centre that will actually perform the maintenance work on equipment.
Contractors / Specialist Labour – Used to supplement work centre labour capacity or provide specialised services when maintaining equipment
Project Groups: Internal and External – Can often influence equipment availability if they need access to areas for project work and sometimes work external to work management process.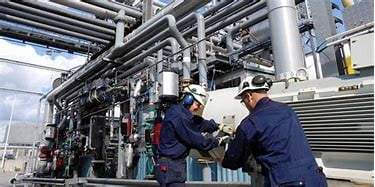 It is imperative that an organisation adopts an ownership model that ensures all affected stakeholders are represented at the relevant Planning/Scheduling meetings that occur prior to execution of day to day work, shutdowns etc.
Without each group having ownership and interest in the success of the work management process, it has the ability to quickly spirals downwards. Everyone gets busy and for one reason or another the planning/scheduling meetings are dumped in favour of more important perceived activities. We cannot stress the importance of these meeting enough, and the effort should be made to always attend these meetings or at least send a proxy that can represent the group.
When one group doesn't attend we get a very rapid decay of process and "assumptions" are made in absence of representation. As with all assumptions, they are often wildly incorrect, and can introduce errors and begin to cost our businesses significant costs in lost productivity or maintenance overruns.
I hope that this article has given you some useful tips for better understanding "Planning Pitfalls" aspects of Maintenance Planning and Scheduling. Understanding the pitfalls can make your job as a Maintenance Planner more productive and satisfying, help your organisation to reduce costs and be more effective.
To get more information on how best to develop and embed a robust work management process please read Part 1 of this article series for hints and tips. If we can help you be more effective as a Scheduler, contact us. Or you may want to consider attending our Maintenance Planning and Scheduling Excellence training course where we give you even more practical tips on how to be a more effective Maintenance Planner and/or Scheduler.