Our summer vacation program is a paid opportunity for engineering students in their penultimate year of study to gain some practical experience, build networks and expand their CVs.
Over a 12 week period you will not only get valuable exposure to real, meaningful work, but you will also get one on one coaching from a senior consultant, the possibility of a visit to a client's site, an insight into our culture, and the opportunity to take part in some of our valued training courses.
Based in Perth, the programme runs from November to February. You are eligible to apply if you are:
An Australian or New Zealand citizen or an Australian permanent resident.
An engineering student in your penultimate year of study.
For all queries and applications please email pbirdsall@assetivity.com.au
Feedback from this year's students
Joseph Murphy
University of Western Australia
Bachelor of Science: Engineering Science (UWA) (2013-2016)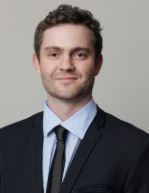 Gavy Dai
University of Western Australia
Master of Professional Engineering: Electrical & Electronic Engineering (UWA) (2017-2019)