Jakob Verhoef, Principal Consultant represented Assetivity at the 'Risk, Reason and Reward' event held by Engineers Australia on Friday 19th June to accept our sponsorship certificate for 2015.
Assetivity celebrate 6 successful years sponsoring Engineers Australia. During this time Sandy Dunn, Managing Director has sponsored a variety of speaking events, such as 'Making Engineering Diverse' breakfast when Dr Marlene Kanga, the National President of Engineers Australia visited Perth and spoke on 'Changing the Game – a Diverse and Inclusive Engineering Profession'.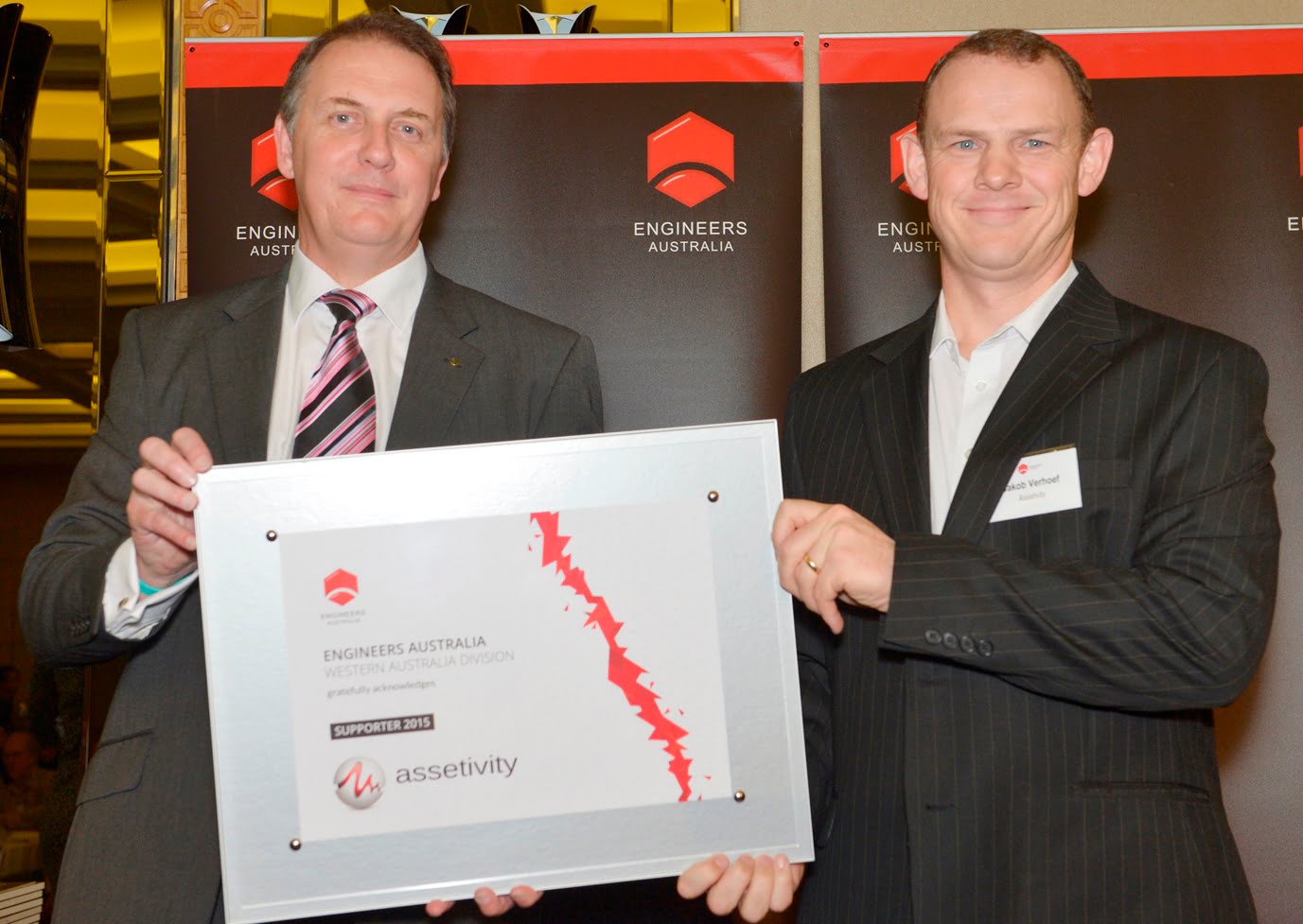 Assetivity also sponsored the lunch of over 250 guests, which was part of Australian Engineering Week where Colin Beckett, Chevron's General Manager for the Greater Gorgon Area gave a progress report titled 'Delivering a Mega Project in a Constrained Environment'. He discussed how Chevron was tackling the $42 billion Gorgon LNG project off WA's North West.
A respected and recognised member of the Engineering community, Sandy has also been a key speaker at numerous events, such as 'Beyond Compliance – Can ISO 55000 Assist With Improving Rail Safety and Performance?' Sandy explained what ISO 55000 is, how it interacts with other Management and Technical standards, it's framework and standards and ISO 5500's potential benefits and implications for the rail industry.
For more information on the components of ISO 55000 watch this short video:
To be notified of future events and receive the latest engineering articles and news, sign up to our newsletter.