Lucas conducted our RCM & PMO training course in Perth this week and received outstanding feedback.
Participants consistently scored the course highly, based on the instructor's presentation skill, their ability to engage with them, responsiveness to questions and group discussion, and knowledge of the subject matter.
The quality of course material, relevance of the course content their role, and satisfaction with new skills and knowledge learnt was also consistently high.
As one participant stated:
"Lucas is highly motivated and has a good knowledge of the subject. Kept the group engaged during the whole training session."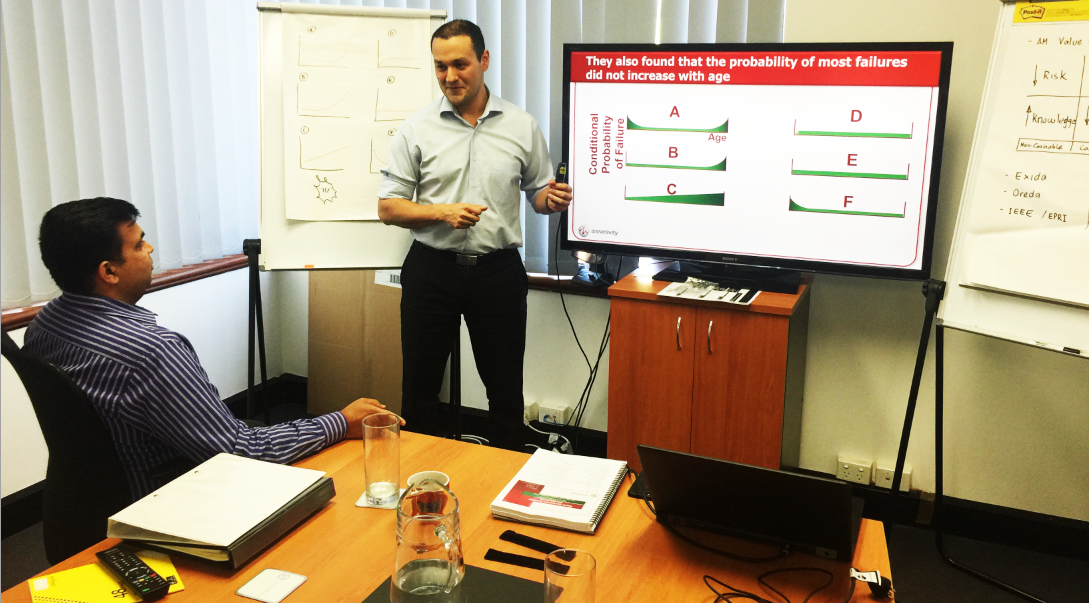 All of our courses:
Are based on Assetivity's extensive experience in Maintenance, Reliability and Asset Management
Are highly interactive
Are focused on providing practical tools and skills that can be applied in the workplace
Include a variety of case studies and examples that bring concepts to life
Our trainers are highly skilled communicators, but also have had personal practical experience in applying the concepts and principles, tools and techniques covered in the courses. Their personal experiences bring the courses to life and encourage participation and discussion. Find out what's on offer: More information on our training courses
Sign up for our newsletter to stay informed about our training courses.
Fill out the form at the bottom of this page to register for our newsletter and receive advance notice and early bird discounts on our world class training courses.