The client
City West Water (CWW, now Greater Western Water) were a water service provider supplying services to the City and Western City regions of Melbourne, Australia. A part-owned government entity, CWW were responsible for managing pipe network assets, pumping assets and wastewater treatment plants for the general public and many industrial customers. In December 2016 CWW launched its business strategy Customers First, Benefiting Communities with the vision of being an exceptional service provider.
The opportunity
As part of the Customers First, Benefiting Communities strategy, asset management was identified as a key enabler. Equally, being a government owned entity City West Water were required to maintain regular attestation to the Victorian Asset Management Accountability Framework (AMAF). In 2017 an asset management maturity assessment was undertaken which identified several areas of opportunity.
City West Water sought a partnership with an expert consultant to assist in the improvement journey towards asset management excellence. The initial focus was given to the development of a Strategic Asset Management Plan (SAMP) and asset management roadmap to align City West Water's business strategies and deliver against the business' strategic vision.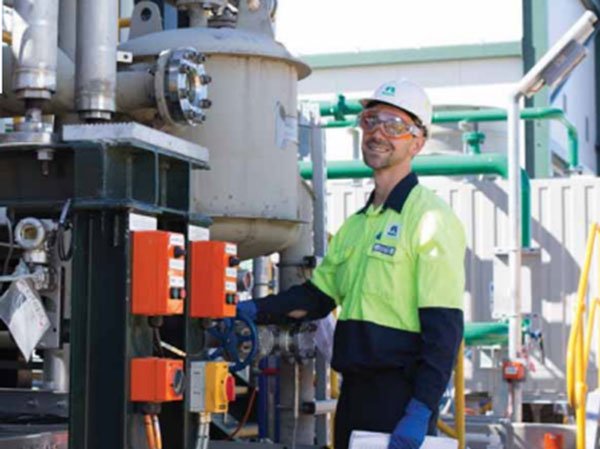 How we helped
We were engaged in early 2020, and quickly established that there were alignment challenges across City West Water's broader asset management team. As such, a change of scope was agreed with Senior Executives to work on structuring the asset management team to achieve better alignment, develop clear accountability, and develop functioning processes and required competencies across the team that would lead to a first stage of asset management improvement.
This was to then lead into the development of the Strategic Asset Management Plan, which we determined could be achieved by restructuring, simplifying and enhancing existing documents. The following recommendations were undertaken by CWW to achieve a first stage in their improvement journey:
Developed an asset management system to illustrate processes, decision making and accountability across the team.
Single point accountability was given to one of the teams for development of the suite of asset management planning documents.
A dedicated reliability team was assigned to focus on problem solving, performance monitoring and managing risk.
An asset management competency framework was developed to outline the required competencies and training required for each position across the team.
Asset management objectives were developed and linked through to organizational objectives and leading KPI's.
An asset management document framework was developed providing guidelines on how to restructure, simplify and enhance existing City West Water documents to achieve the requirements of a Strategic Asset Management Plan and other asset management plans.
Deliverables and benefits
City West Water restructured the team as suggested creating clear accountability and a team dedicated to achieving reliability and managing risk from their assets. The guidelines around the document framework were undertaken and CWW's first version of their Strategic Asset Management Plan was developed.
With clearer team accountability, it provided opportunity for better leadership and direction among the team and a functioning of the processes across the asset management system. Risk management became the cornerstone for ongoing decision making at City West Water, which resulted in improved decision making and allocation of resources.
Attestation to the Asset Management Accountability Framework was achieved with increasing levels of maturity.
Ready to get the best value from your assets?
If you require assistance or guidance with respect to how to approach your asset management improvements, structuring and developing a Strategic Asset Management Plan, or improved decision making across your asset management system, browse our services below or speak to one of our specialist consultants.