What is the Asset Management Accountability Framework (AMAF)?
In early 2016, the Victorian State Government's Department of Treasury and Finance published and issued their Asset Management Accountability Framework (AMAF). The AMAF replaced the Victorian Government's previous asset management framework "Sustaining Our Assets" and its related asset management series. (1) The AMAF is intended to assist Victorian public-sector agencies to manage their asset portfolios better and provide better services for Victorians (1). The AMAF provides guidance to all Victorian Government organisations which are subject to regulations of the Financial Management Act (FMA) of 1994.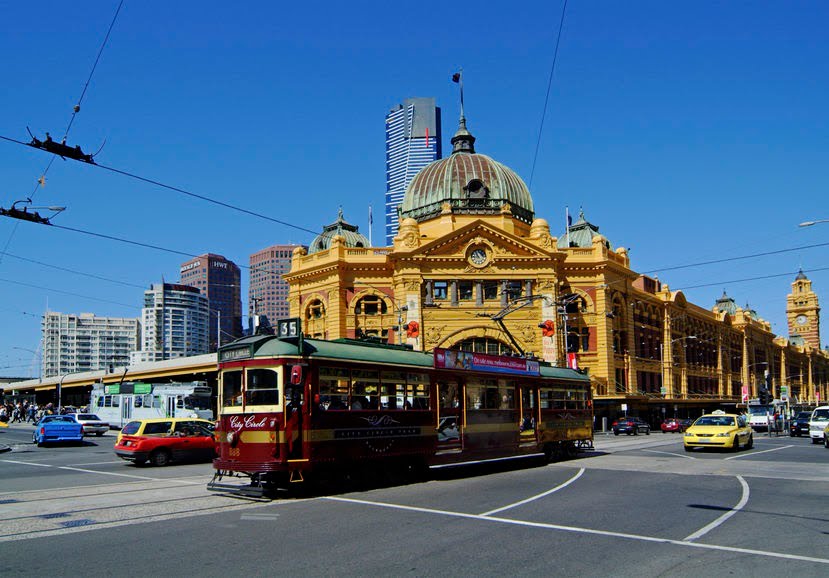 The AMAF details both mandatory asset management requirements and guidance for government agencies, departments and organisations responsible for managing assets. The AMAF outlines how assets should be managed across their whole life cycle to support service delivery objectives. It also outlines the policies and processes "Accountable Officers" must and should establish to ensure asset management activities are appropriately implemented where their organisation has devolved or fully or partially outsourced asset management activities.
According to the AMAF, the assets that are subject to this framework include infrastructure, plant and equipment, buildings, land and ICT assets. All government organisations are required to attest on an annual basis (effective as at their 2017/2018 annual report) that they comply with the mandatory elements in the AMAF.
It does not however, prescribe how "Accountable Officers" should deliver their organisations' services, what their service delivery objectives should be or what asset standards should be set or met by the Accountable Officers. In cases where assets are managed by multiple agencies within a portfolio, responsible bodies may not need to confirm compliance with mandatory requirements of the AMAF when another agency has a clearly defined responsibility for meeting that mandatory requirement.
Who is an Accountable Officer?
An Accountable Officer is defined in Section 3 of the Financial Management Act. The Accountable Officer is the department head, a Chief Executive Officer or similar.
Accountable Officer's application and attestation requirements under the AMAF are mandatory for 2017/2018 annual reports. The mandatory elements include the following:
Leadership and Accountability – Accountable Officers must apply the mandatory requirements of the AMAF consistent with their organisations asset threshold including ensuring asset management functions are established appropriately with resources both internal and external with qualified and/or skilled staff, ensuring appropriate governance frameworks are established to support the management of assets in their direct control, the attestation requirements to ensure compliance, monitoring asset and asset management system performance, the reporting and evaluation of asset and risk management performance processes.
Planning – Accountable Offices are to develop an Asset Management Strategy for their organisations entire asset base over the whole asset life cycle on portfolio basis including the supporting processes including the risk management and contingency planning to ensure service delivery objectives are met.
Acquisition – the Accountable Officer must adequately consider on behalf of the organisation, solutions to support service delivery that do not involve asset acquisitions, risks in acquiring assets or delivering services, the appropriate procurement methods and the appropriate approval mechanism prior to acquisition.
Operation – the Accountable Officer must establish processes to identify, monitor and record the condition of their organisations assets, proactively identify potential asset non-conformance or failure and identify options for preventive action. This requirement also includes ensuring the processes for undertaking maintenance activities on assets and systems and ensuring information management is documented, controlled and managed.
Disposal -Accountable Officers must comply with relevant approval processes and where possible select a disposal method including retirement, replacement, renewal or redeploymentisposal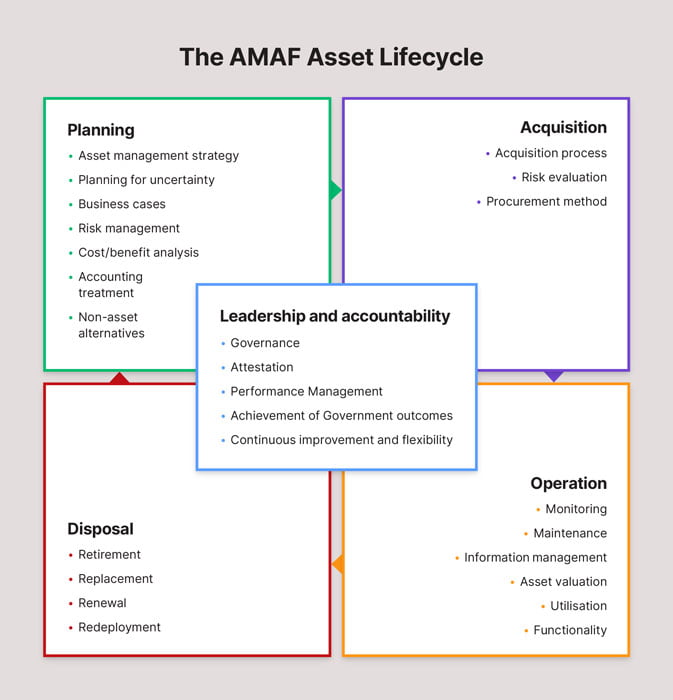 How can Assetivity help?
Assetivity is currently assisting a number of Victorian State Government agencies to align with the requirements of the AMAF. For more information on how we may be able to help you, contact us today.
If you would like more information or assistance on establishing effective asset management within your local government organisation, please contact us.
If you would like to receive early notification of publication of future articles, sign up for our newsletter now.
References:
http://www.dtf.vic.gov.au/Investment-Planning-and-Evaluation/Understanding-investment-planning-and-review/What-is-asset-management
Asset Management Accountability Framework February 2016, State of Victoria (Department of Treasury and Finance)